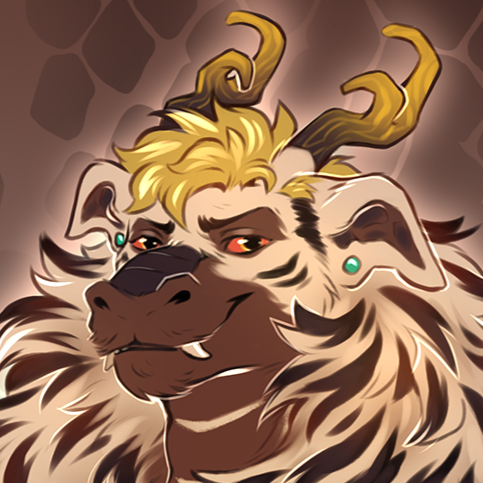 NANDOCOMISSION INFO
---
STATUS › OPEN
- 30YO || He/Him || Eng/Spa -
▾ TERMS OF SERVICE ▾
I 💚 TO WORK WITH✔️ Male and masculine characters, but not limited.✔️ Uncommon speciess E. Bugs, monsters, cryptids, etc.✔️ Gore/guro, scars, some NSFW strong topics.✔️ Anthro, Ferals, OC's, Fan art, Some Fan Characters.- Ask if unsure
I ❌ WORK WITH❌ Sex fetishes [Macro/micro, paws, bdsm, eating each other and etc.]
❌ Hyghly detailed Mecha/Robot.
❌ Characters with extreme unnatural colors or palettes [LIKE SPARKLE DOGS].
❌ Thin, twink or extreamly femenine (femboi like) Characters.
❌ Politics, racism or any controversial topic.
❌ Game screenshots.
❌ IA references!- Ask if unsure
ADDITIONAL CHARGE⚡️ Extra LIMBS, wings.
⚡️ Difficult color pattern or markings.
⚡️ Heavy Armor/Outfit from game/movie.---🔸COPYRIGHT🔸› As the artist, I retain ALL rights to the piece.› NO ONE is allowed to edit any work from me UNLESS asked or approved it beforehand.› Never remove my signature from any of my works.› I will not provide any original (.SAI, .Psd, etc.) files.› If you upload any of my pieces to your gallery please add proper credit.---🔸PRICE AND PAYMENT🔸› I accept Paypal ONLY.
Payment goes upfront and via invoice.› Comissions won't be started until full payment is done.› 50 - 50 payments are allowed.› I DON'T send refunds, be sure on comissioning me before sending any payment. Be sure you want to comission me!---🔸ORDERING🔸› DM me your idea and references so i can calculate the price before starting. i struggle a lot wit "artistic liberty" so be sure to provide info.› I send wips, changes allowed only on the "step" i'm working on EG. Pose on sketch, flats on flats, etc. Edits after the art is done might include aditional fees.› Turn arround: Min 2 weeks, max 1 month n' half.› Deadlines allowed, must be stated before starting, I might ask for a rush fee depending on the time provided.› Try to keep chats for comissions only, avoid chitchat.› Pieces will be kinda experimental somehow, mostly up to me.› Please state if you want your art as private.
▾ SKETCH ▾
>> LIMITED SLOTS <<I OPEN THEM FROM TIME TO TIME OVER TWITTER OR TELEGRAM~-----Bust/Icon -- $25
Half body -- $35
Full body -- $45>>Price per character<<
> Symetrical +$10
> NSFW +$25
---
▾ COLORED ▾
Bust/Icon -- $55
Half body -- $65
Full body -- $75--->>Price per character<<
> NSFW +$25
> ~~Detailed backgound +$45~~
---
▾ CHIBI ▾
$45+--->>Price per character<<
> Armor, weapon or extra limbs +$15
---
▾ Experimental ▾
> I'll mostly play with brushes and experiment. Just bring a concept, a song or a vague info and i'll work with it on the go, you can decide on getting wips or not~---Bust/Icon -- $100+
Half body -- $150
Full body -- $200---> Extra character +50% base price
---
▾ REFF SHEET ▾
- Base Reff sheet -Contains:> Two fullbodies [showing front and back]
> Bust shot
> Written info and color palettes.$185+---> Custom +$35
> NSFW +$35
---
You can include aditional items to it.Price PER ITEM> Full body [Anthro or Feral] --$30
> Half body / Chibi --$25
> Bust / Detail shot --$20--->>If you feel like adding any other detail not showed here feel free to ask.<<
▾ EMOTES ▾
> For Twitch, discord, telegram, whatsapp, etc...
> Base size it's 512x512 px~$15+ EACH
>>Price per character<<3 pack -- $55
5 pack -- $95
10 pack -- $145
---
▾ PATTERN ▾
> Min 3 elements Max 6.$65+---> Extra element +$10+
(Price may vary depending on complexity)
---
▾BACKROOM INSERT▾
> Tiny on a backroom.$25--->>Price per character<<
> Extra element +$10+
---
▾Bases▾
---Check the "KO-FI" OR "GUMROAD" LINKS TO SEE DETAILS AND T.O.S OF THE CURRENT BASE OFFERS~FEEL FREE TO DM ME IF YOU HAVE ANY QUESTION, CONCERN OR SUGGESTION!---